Activities
Plettenberg Bay is famous for its unspoiled beaches, fascinating tourist attractions, good restaurants and interesting shops. Just up the road is The Crags, an area known for everything from elephants, monkeys, birds and wild cats to pottery, a theatre in a barn and a variety of wine farms. Our clients favorites are hiking, biking, wineries and visiting the many wildlife rescues.
Conveniently situated for an easy slip onto the N2 highway, Alkantmooi Private Nature Reserve is the ideal base from which to explore the Garden Route and beyond. The world's highest commercial bungee jump, Africa's largest cave system, shark cage diving, whale watching, the Tsitsikamma forest and more are all within easy day-trip distance. The region also boasts 14 top class golf courses. Or you can simply sit on your stoep at Alkantmooi and savour the beauty in every direction.
Below is a selection of the most popular attractions but there are many more, something for everyone!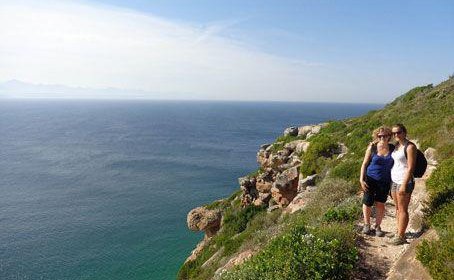 Hiking
There is great hiking all around including Alkantmooi, Keurbooms, Robberg Nature Reserve, Harkerville, Tsitsikamma, Kranshoek, Storms River Mouth, Nature's Valley and more.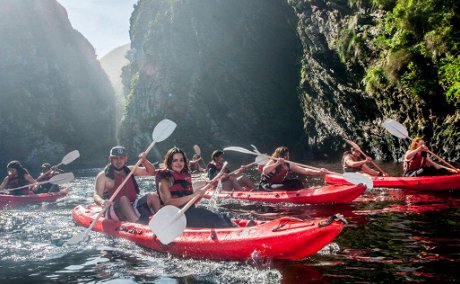 Ocean Kayaking
People come from all over the world to visit the Storm's River Mouth. Take an ocean kayak up the river and then paddle on a "lilo" float while surrounded by the gorge and Tsitsikamma park nature all around.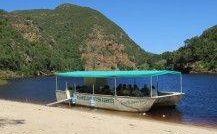 River Ferry
A great way to explore the nature reserve from the water. The river is calm and quiet and you never know what you'll see. It's a beautiful time spent out on the water.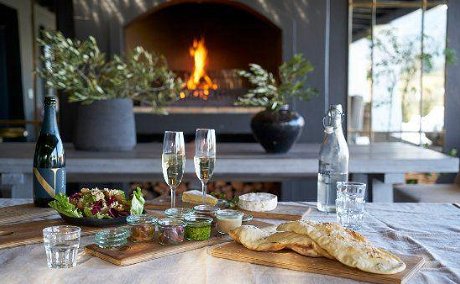 Wineries
There are many wineries to choose from in the area, The Crags is definitely our recommendation. There are many to choose from, some fantastic wines and delicious foods too.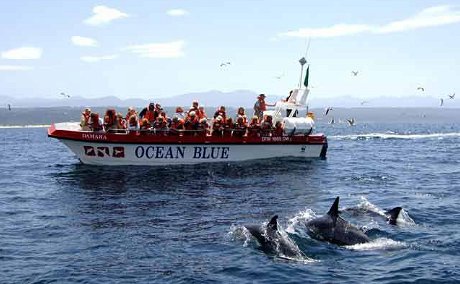 Ocean Adventures
Take a boat ride off the Central Beach to see dolphins, seals, sea birds and whales (in season) and ride around Robberg Nature Reserve. It's a great day out on the water and a "must" for first timers to Plett.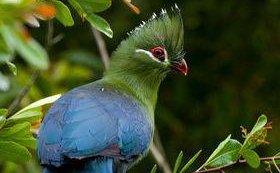 Birds of Eden
Visit the unique & world's largest free flying sanctuary with a two hectare dome spanning over a gorge of indigenous forest. Home to over 3,500 birds from over 220 species, with the focus being African birds.
Monkeyland
Monkeyland is the worlds first free roaming multi-specie primate sanctuary. It's mission is to educate and foster greater understanding of our primate cousins and the threats and challenges they are facing.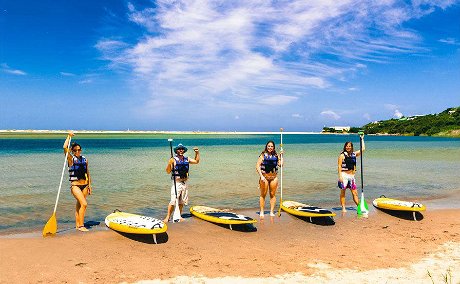 SUP & Surfing
SUP and Surf lessons are available or rent your own board for the day or week. We recommend a SUP tour on the Keurbooms river with lunch after...quite a day!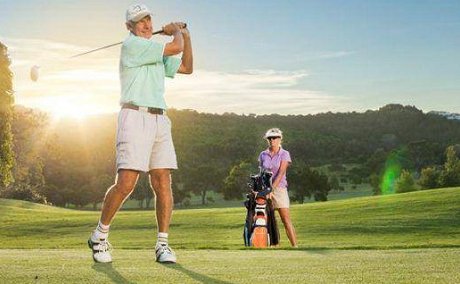 Golfing
Choose from two beautiful & pristine golf courses just minutes away from Alkantmooi & surrounded by the mountains.
Tenikwa Animal Rescue
South African animals, big cats, indigenous birds, such as Blue Cranes, Marabou Storks and waterfowl set in a 8 hectare sanctuary. Conservation, education & life time experiences such as walking with a cheetah!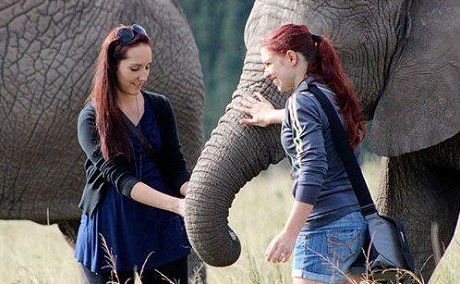 Knysna Elephant Park
Walk with these gentle giants and leave with a new-found respect for these animals. By visiting the Park you are helping to give the elephants the best possible facilities, nutrition and care for a better life.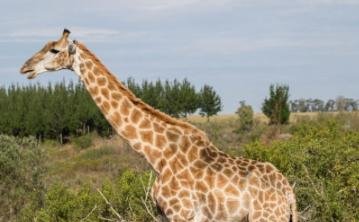 Giraffe View Safari
The only "walking" safari in the area is found here just minutes away from town. Also choose from a Champagne morning guided game drive or Sundowner guided game drive.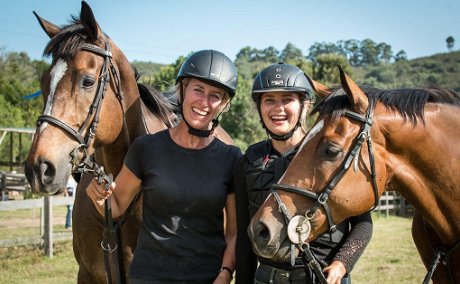 Horseback Riding
Enjoy a day on horse back – ride through indigenous forest, over farm land and amongst Fynbos and vineyards to the various activities and lunch venues in The Crags.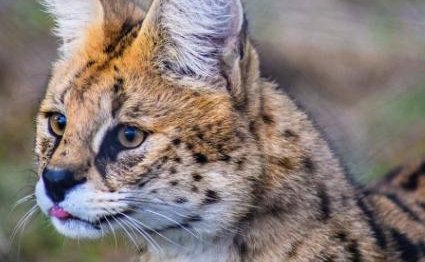 Jukani Animal Sanctuary
Home to lions, cheetahs, tigers, leopard, jaguar, pumas, caracal, serval cats, zebra, wild dog, springbuck, zorilla, honey badger, raccoons-focusing on education & conservation.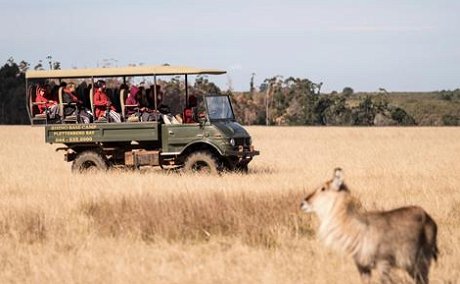 Plettenberg Game Reserve
One of a very small number of safari camps on the Southern Cape coastline where visitors can see many of the big 5 wildlife in their natural habitat.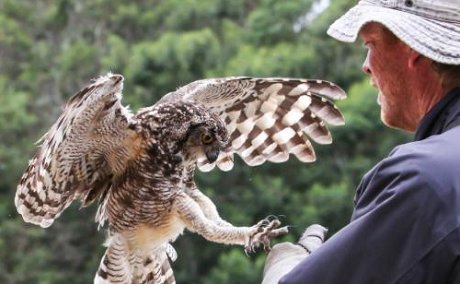 Radical Raptors
A rehabilitation centre aimed at community awareness and the rescue, rehabilitation and release of birds of prey. Daily "flight displays" of non-releasable birds.
Wolf Sanctuary
At the Sanctuary you will meet various different "Wolf Packs", wolf dogs and husky's in separate and spacious enclosures. You can also feed & interact with farmyard animals/petting zoo.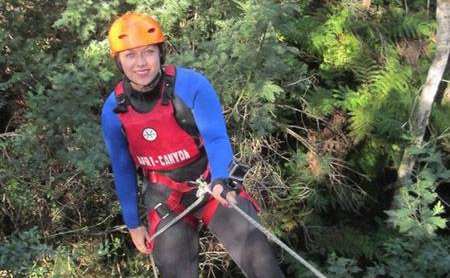 Africanyon Canyoning
Explore the river, navigate through the river shallows, jump, zip-line, swim through fresh-water mountain pools, slide down natural water slides and dip down into the river gorge.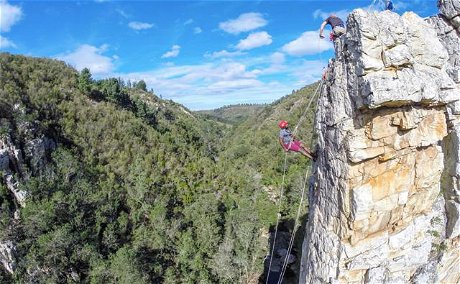 Afri Abseil & Via Ferrata
Descend a 50 meter cliff-face into a riverbed. Breath in the natural surroundings, take in great views, river carved ridges, geological landscape and wide open skies.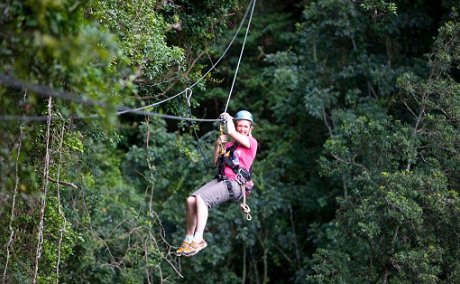 Canyoning
Canyoning, also known as Kloofing, is a great way to spend time in the treetops & nature. Located in the Tsitsikamma National Park. You can also do hiking in the park as well so make a day of it.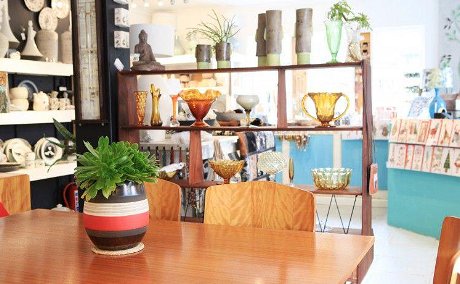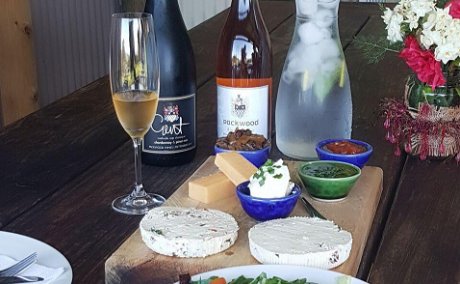 Wine Tours
Wine tours are by far the BEST way to enjoy all that the local wine estates have to offer. You will have a private driver that takes care of the scheduling of the wine tasting & tasty dishes too.